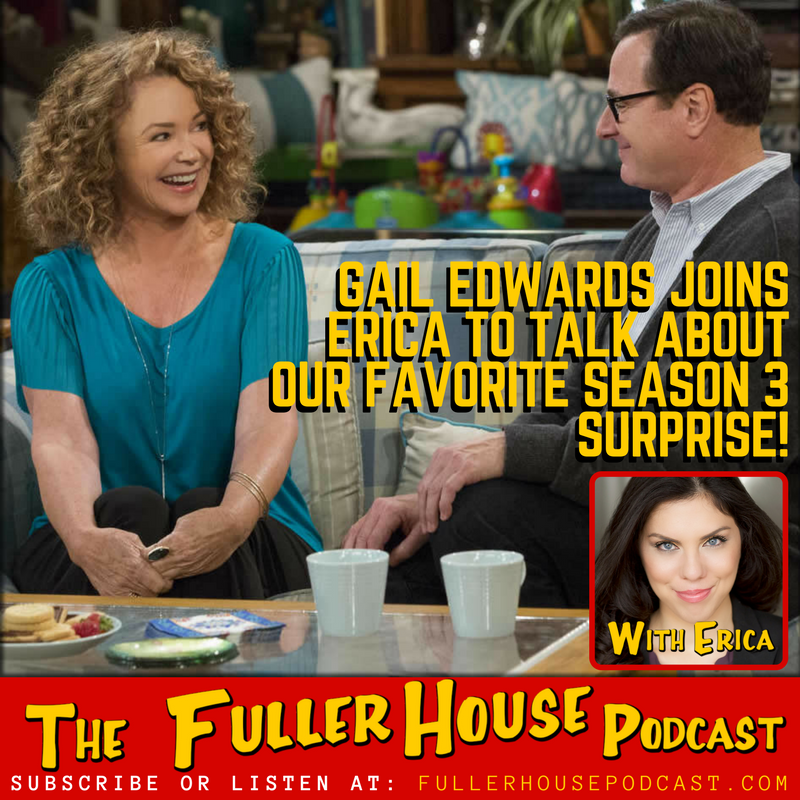 So remember how Erica got to sit down with Gail Edwards and record an interview a couple months back? Well, there was actually a SECOND HALF of that interview that we couldn't share until now!
By now you probably know that Vicky makes a return in Season 3B, and Erica talks to her ALL about it. Plus, what was it like to see so many old friends after so many years and more!

And YES, she's still our favorite Legacy Castmember! :D
ALSO--We now have Fuller House shirts available at 
FullerHouseShop.com
!

 Get your Team Matt/Team Steve shirts! Plus, you'll be helping support The Fuller House Podcast. :)

 
Have you rated/reviewed The Fuller House Podcast on iTunes? If not, please do! We'd really appreciate it!!! ALSO, share it with someone in your life who loves Full House as much as you!
Thank you to all of you who sent in voice messages, emails and comments! Keep 'em coming!
If you want to send a voice message, simply record one on your smartphone (use the Voice Memos app if you're on iPhone) and email it to us to play on the show!
We LOVE hearing from you!!! Send your questions, comments and feedback! You can reach us at:
We know you don't want to miss an episode, so make sure you subscribe!